Living Room "Tour" - Before and after Photos
I moved in just over a year ago. It was cold, there was no heat for my first full day working in the house, and the only thing inside was my couch that had been delivered on the day before I actually moved in. My Mama and I set to work in the living room, with the oven on in the kitchen and a big space heater we stayed relatively comfortable as we applied 4 coats of paint to these walls.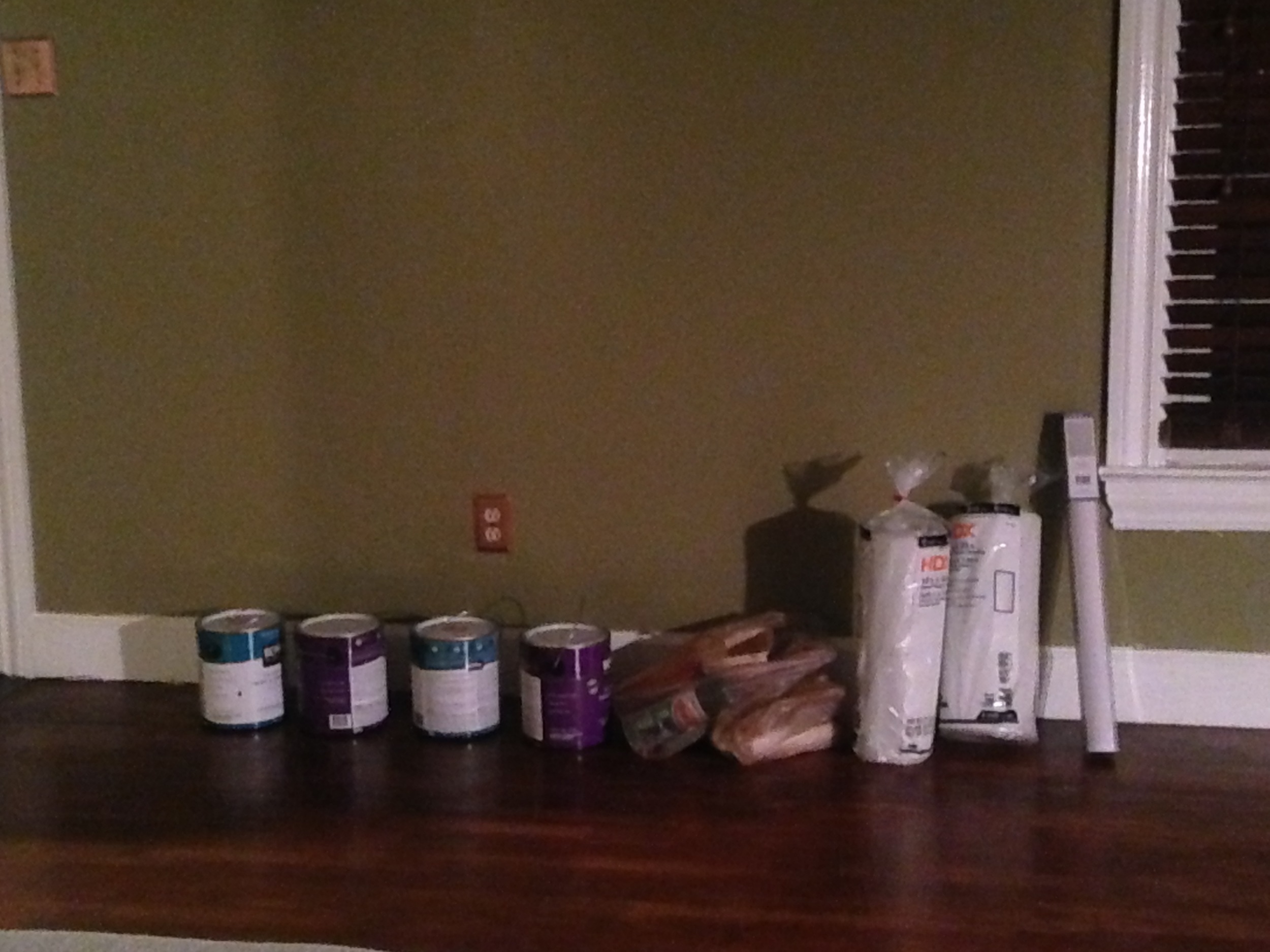 (Below) On the Left side of the picture is a chair I got when I lived in an apartment, its so great to curl up in with a book! I was really happy to have found the couch that matched the grey in the chair, and I like that they are just a little bit darker than the walls. This is still really early in the decorating process, we had just gotten the lamps put together(Very thankful to have had help figuring out how to do them), and we hadn't gotten the mirror on the mantle up yet.
Once we hung the mirror over the mantle, we also added this pretty metal grate and the two clocks above the couch.
My coffee table is from Nina's Place Home Furnishings in Madison, AL. It's made from mango wood and part of a French industrial scale. I'm kind of obsessed with it :-)
So now I wanted to include a quick round up of how I change out the room from fall-winter to spring-summer.
Fall & Winter
Really quickly, here's a picture of my hallway, i don't post it a lot because its hard to get a good angle but I LOVE these shelves(from Target) and the pictures are of the church that is the topic of my thesis!
Have a good weekend, y'all! and Happy National Doughnut Day! Have you read the history of National Doughnut Day?(if not, click here!) I thought it was pretty neat!